Welcome! This site is for those who know that they want to create change in their business and life. They have worked consistently creating their current results in business and life. They have, however, understood that their best efforts haven't been enough, and won't be enough to create what they want next. Or they might not even have clarity what do they want next. Therefor they are looking for the new strategies, habits and tools that can improve their business and everything they do and feel in life, including relationships and fitness.
At some point, people like you choose something different, better, or go big and get committed to the work required for that change and progress and new results.
If you have decided this is your moment, you are in the right place.
This site helps you to create your New Normal quickly by…
finding clarity on what really matters in your life and what you want to create next;
providing strategies and methods to alter your mind models, shift your perspective, and increase your capacity;
inspiring you to be courageous and confident to consciously choose and make decisions for enhanced and new results;
revealing tools and systems for reaching results in business and life radically quicker you though you would.
As you read the articles published on this site, you will be motivated and more confident in achieving your personal and business goals, while helping others at the same time.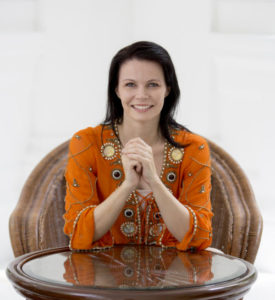 My name is Virpi Tervonen (pronouced vɪr-pɪ  tər-vɒ-nən). As a Coach and Consultant, I help Experts and Specialists, and Entrepreneurs and Small Business Owners create a New Normal in their Business and Life.
Originally from Finland, I have lived in Singapore with my daughter since 2004. I hold a Ph.D. in Physiology (Univ of Oulu, 2001) and launched my first online based business in 2005.
My entrepreneurial journey started from Online Research, Info Product Creation and Information Marketing, expanded to SEO and Online Presence & Business Development Services and continued to Consulting and Coaching Entrepreneurs and Business Owners.
It continues to be a privilege to work with some of the most dynamic and committed individuals to whom results matter. My range of clients includes health, wellness, and fitness service provider, entrepreneurs, executive managers, business coaches and consultants, online marketing professionals etc.
In the past year, here are some of the outcomes I've helped my clients achieve:
Shortened workday by 4 hours and stopped working weekends — while monthly revenue increased by 50%.
Tripled income from network marketing business.
Took three weeks off for summer vacation for the first time in 20 years.
Does not feel exhausted and drained after the day's work, but has a new level of energy and sense of joy, spending time with spouse and kids.
Fired non-profitable clients and focused on serving ideal clients who appreciate good quality work and don't bargain.
Went from isolated existence in marriage to regularly and lovingly spending time together, bonding intellectually and physically, and deepening the relationship like it has never been before.
Has clear borders with dedicated work time and off-hours. Doesn't continuously check possible emails from clients, but enjoys the off-hours with full presence, without feeling guilty or anxious.
Finally defined their ideal clients and have a new level of confidence to say "No" to those who are not.
Grew from "not having time" and "not having the energy" to exercise to a person whose priority and joy is to exercise several times a week.
Was able to finally end a toxic relationship and feels good and confident about it.
Increased fees over 2x in average and went from barely surviving while working long days to exhaustion to having more than enough money and loving work again.
Events and other people don't bring her down anymore; she has become much more immune to what other people say or do.
Instead of waiting quietly and hoping for clients, she goes out and talks with people… and found they are very interested in what she has to offer.
Let go of negative people who drain others energy and found a positive social environment that amplifies motivation.
Increased customer satisfaction and retention rate by starting email communication with existing clients.
Gained a leadership position in her organization and grew from a person who tended to shy away from public speaking to speaking on international platforms.
Gets sufficient amount of good, quality sleep and wakes up happy, looking forward to the new day.
Went from personal and professional chaos to having a clarity of direction and systems to implement the strategy to achieve her desired goals.
Moved into a bigger home in a better area.
Finally implemented a business move that had been planning for couple of years, resulting in exponential improvement in the quality of life.
Is not living waiting for the retirement, but enjoys life with inner peace and happiness, regardless of what others do or say.
If you'd like to see my methodology in action, then click here to download case studies.
If you'd like to gain clarity about what is going on in your business, and how I could help you, then click here to schedule a free Business Clarity Call.