Free Masterclass: "Get Ideal Clients on Demand with ONE Free Webinar"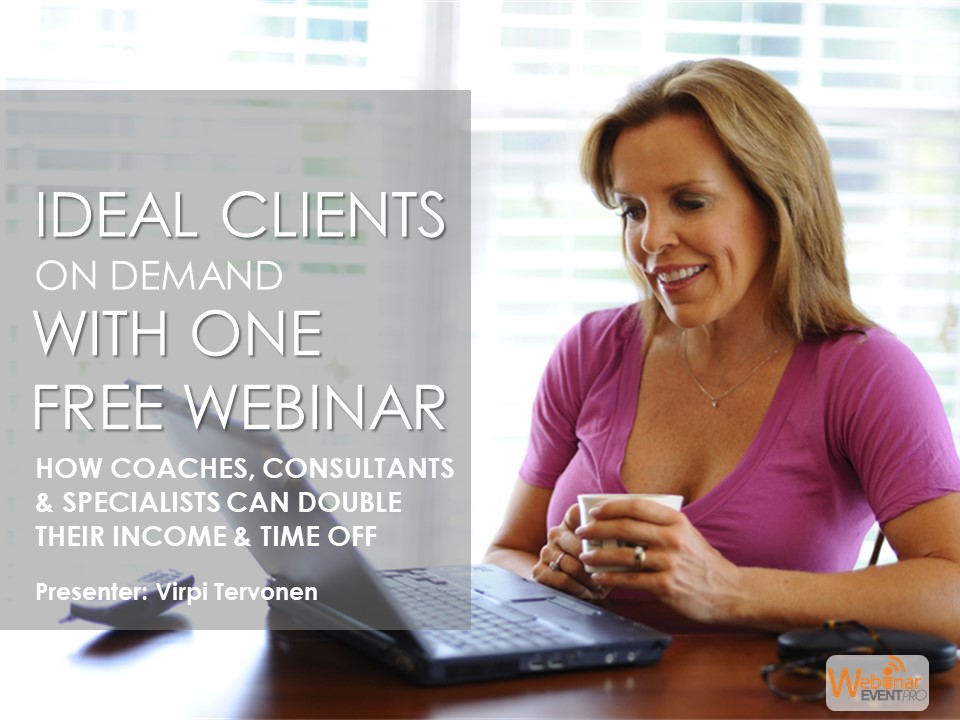 In this training you'll learn…
Why highly skillful experts and professionals fail with their webinars, and how you can avoid that mistake;
How you can stop working the "night shift" and on weekends… and have balance and income stability in your business;
How a simple 5 step framework helps entrepreneurs and small business owners get ideal clients — with their FIRST webinar;
The presentation includes Client Stories of Entrepreneurs and Small Business Owners who doubled or tripled their income.
Webinar Marketing is becoming more and more crucial to the growth and success of any service-based business. You need to create an integrated and ongoing Webinar Marketing Plan that supports your business goals and ensures a solid return on investment. And my new One-Page Webinar Marketing Plan is a great place to start!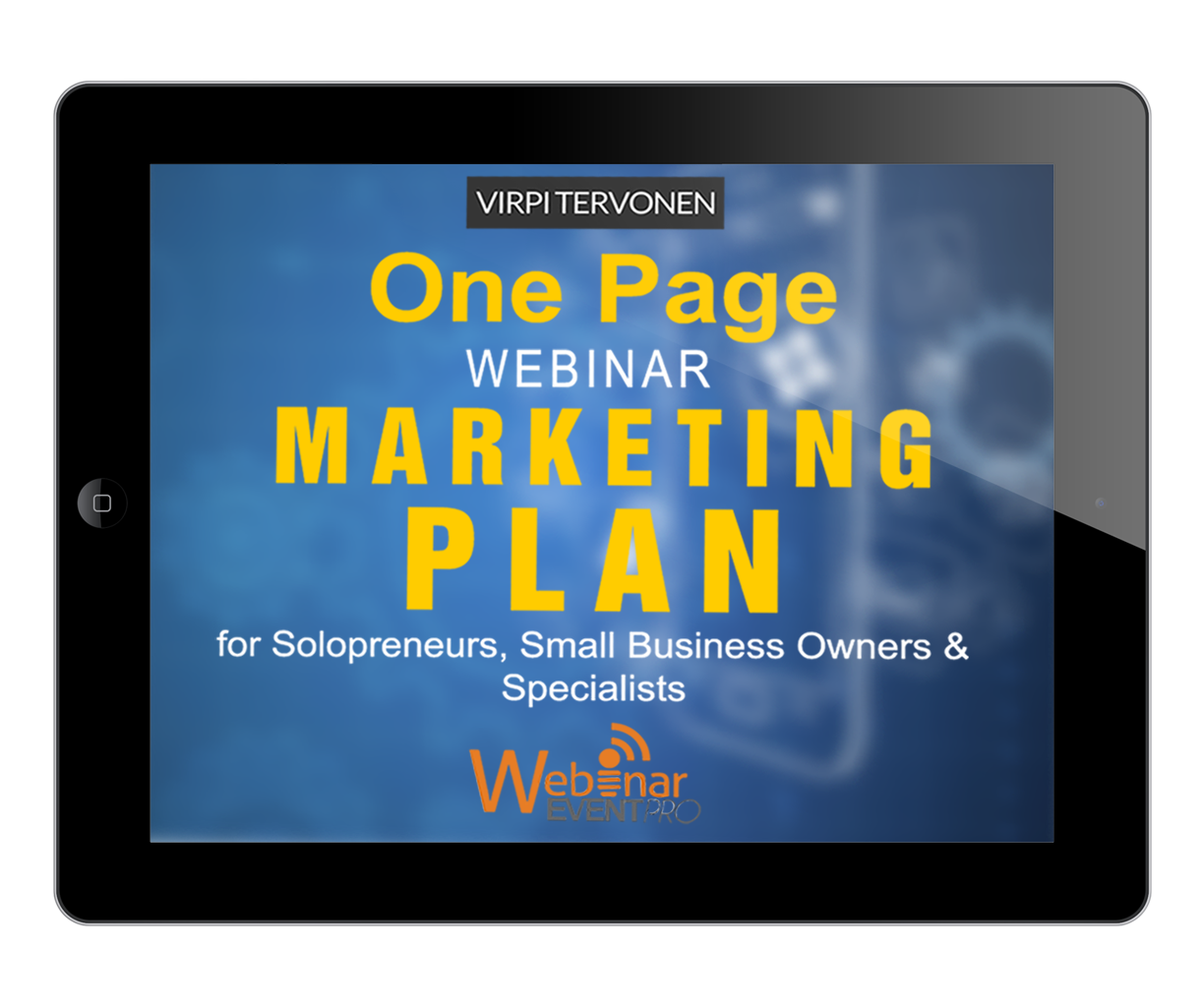 With this powerful strategy, you'll discover:
The 5 key areas that every 6-figure entrepreneur using Webinar Marketing must pay attention to;
Foundational principles of creating high-value webinars;
How to create a Webinar Marketing Plan that amplifies your desired business results;
Guide to Entrepreneurs on Growing Your Business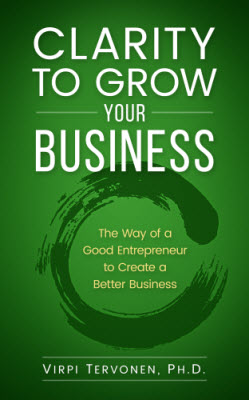 Looking to create more significance with your business? Wanting more balance in your life? Looking to have more success and earn more with your business?
Then "Clarity to Grow Your Business: The Way of a Good Entrepreneur to Create a Better Business" is for you.
Free Email Course "Success with LinkedIn"
If LinkedIn looks like a great tool… but the user interface seems hard to crack, you don't get the right traction, and it is a whole lot harder than it should be… Get "Success with LinkedIn" course.
This Free Email Course shows you, step-by-step, how to optimize your LinkedIn profile for more views, connections, and clients, and grow high-quality network for increased value and profitability in just 5 days.